For your next project you are asked to seek out items in your home & turn them into wearable pieces.  The options are limited only to your imagination.  You can bend, break, cut (if able) and connect multiple pieces to create a cohesive form.
Objective: to create a wearable piece of jewelry by utilizing items found in and around your house.  These can be made by bending, cutting, or otherwise manipulating them to create unique, one-of-a-kind items.
For inspiration take a look at Anni Albers:
Anni Albers
Necklace, ca. 1940
drain strainer and paper clips
length: 16 in. (40.6 cm), strainer: 3 in. (7.6 cm) diameter
1994.14.16
Anni Albers
Necklace, ca. 1940
bobby pins on metal-plated chain
153⁄4 in. (40 cm)
1994.14.25
Anni Albers
Necklace, ca, 1940
aluminum washers on dark brown velvet ribbon
563⁄4 in. (144 cm)
2006.14.3
From her Recycle collection & made from: Post consumer plastic from milk containers, orange juice, and shampoo bottles; take out trays, plastic packaging inserts, etc that would normally be thrown away
bracelets made from fruit crates
bracelets made primarily from tin cans
Bracelets made from handmade paper
necklace from handmade paper-interestingly my grandmother made beads from magazines that had a similar look to this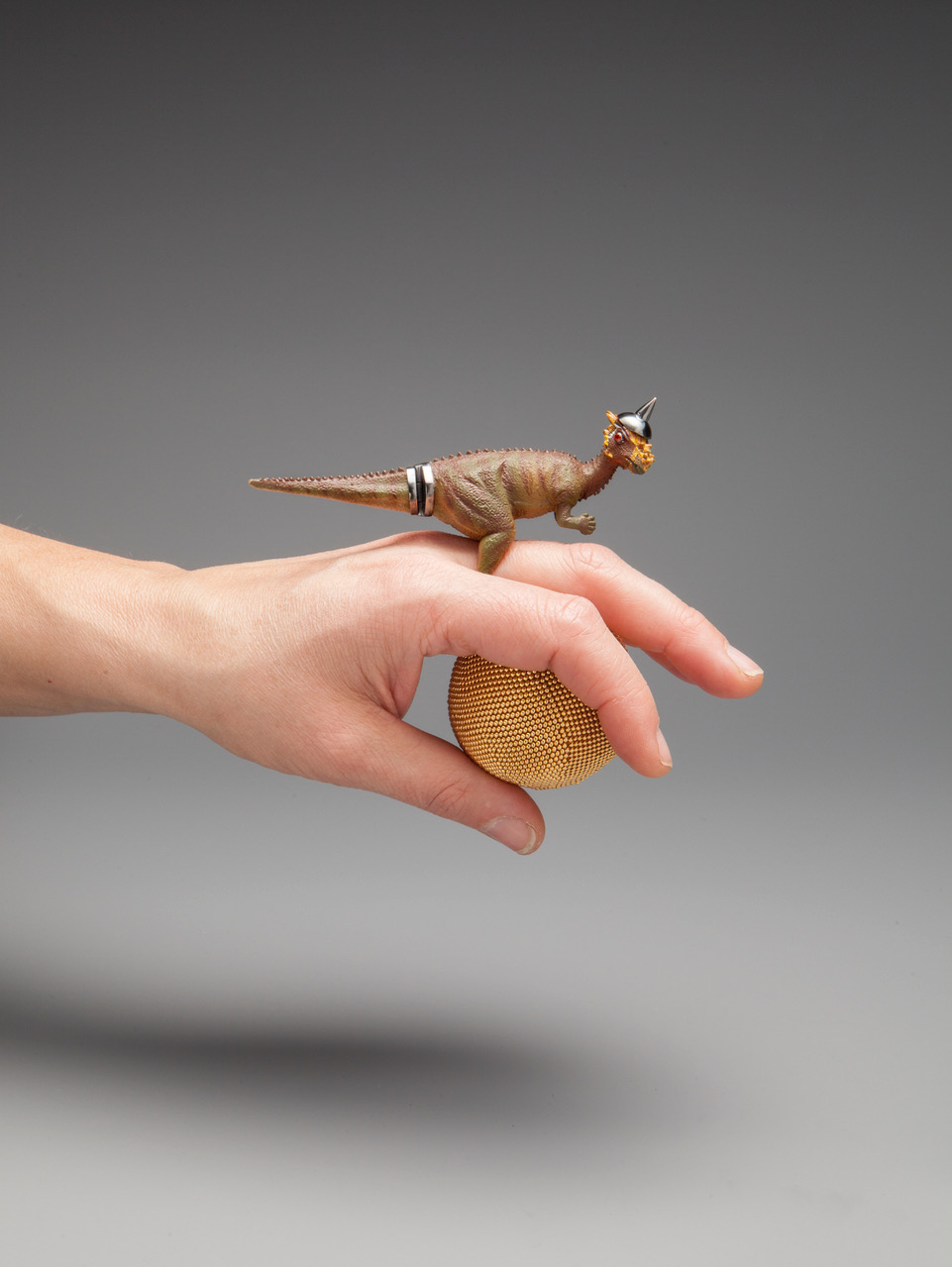 who incorporates jewelry techniques, crochet and children's toys to create unusual pieces.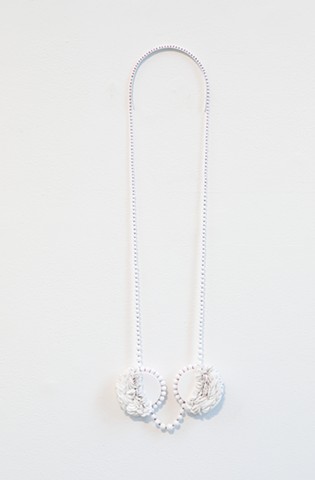 both pieces made with lids and beads