For our first investigation you are asked to introduce yourself to your classmates through a pinch pot whose form you will design to express something about you.  You will create a surface texture & pattern using subtractive &/or additive techniques to further develop your expression.
Changed the way Native American Pottery was viewed.  Alive from 1887-1980, she learned the traditional technique that was passed down from generation to generation of handbuilt pottery.  All clay was sourced locally and the images depict birds, rivers, corn fields and rain.  The Pueblo community is deeply connected to the earth and originally began out of utilitarian purposes.  As industry began taking off, the handbuilt pottery began fading.  Maria and her family caused a major shift from being functional to decorative.  Firing their pieces in manure, they didn't reach full vitrification and therefore didn't hold water as well, but as they became more decorative this was less of an issue.  She wouldn't glaze her work, but rather rub it with a stone over and over until the sheen appeared.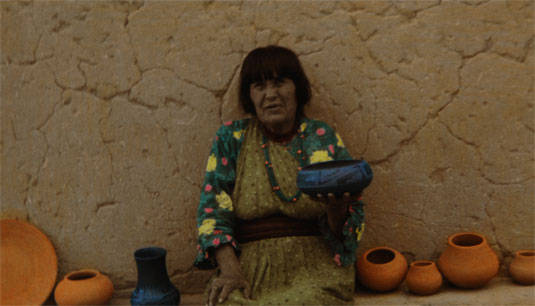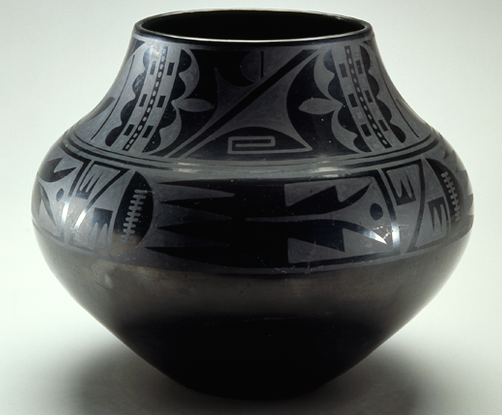 Margaret Tafoya is another Native American artist who knew Maria who kept the traditional style of pottery alive.  She signed all of her pieces with a bear paw as "the bear always knows where to find the water" and was seen as a symbol of good luck.  She came from over 100 years worth of potters, known for making larger scale items up to 30″ in height.  This required a very careful construction, drying & firing to make sure no cracks appeared.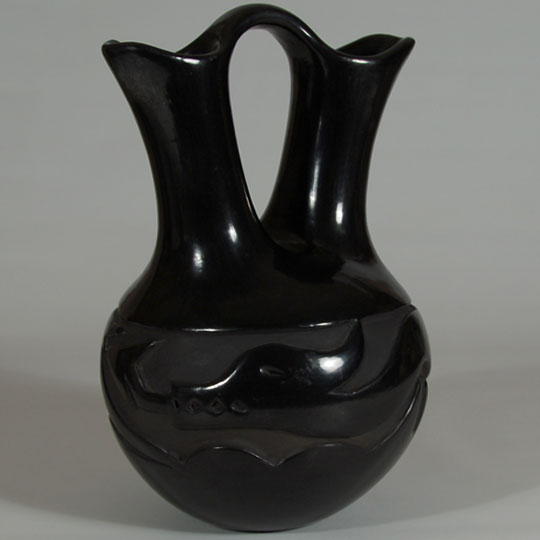 Student Examples: